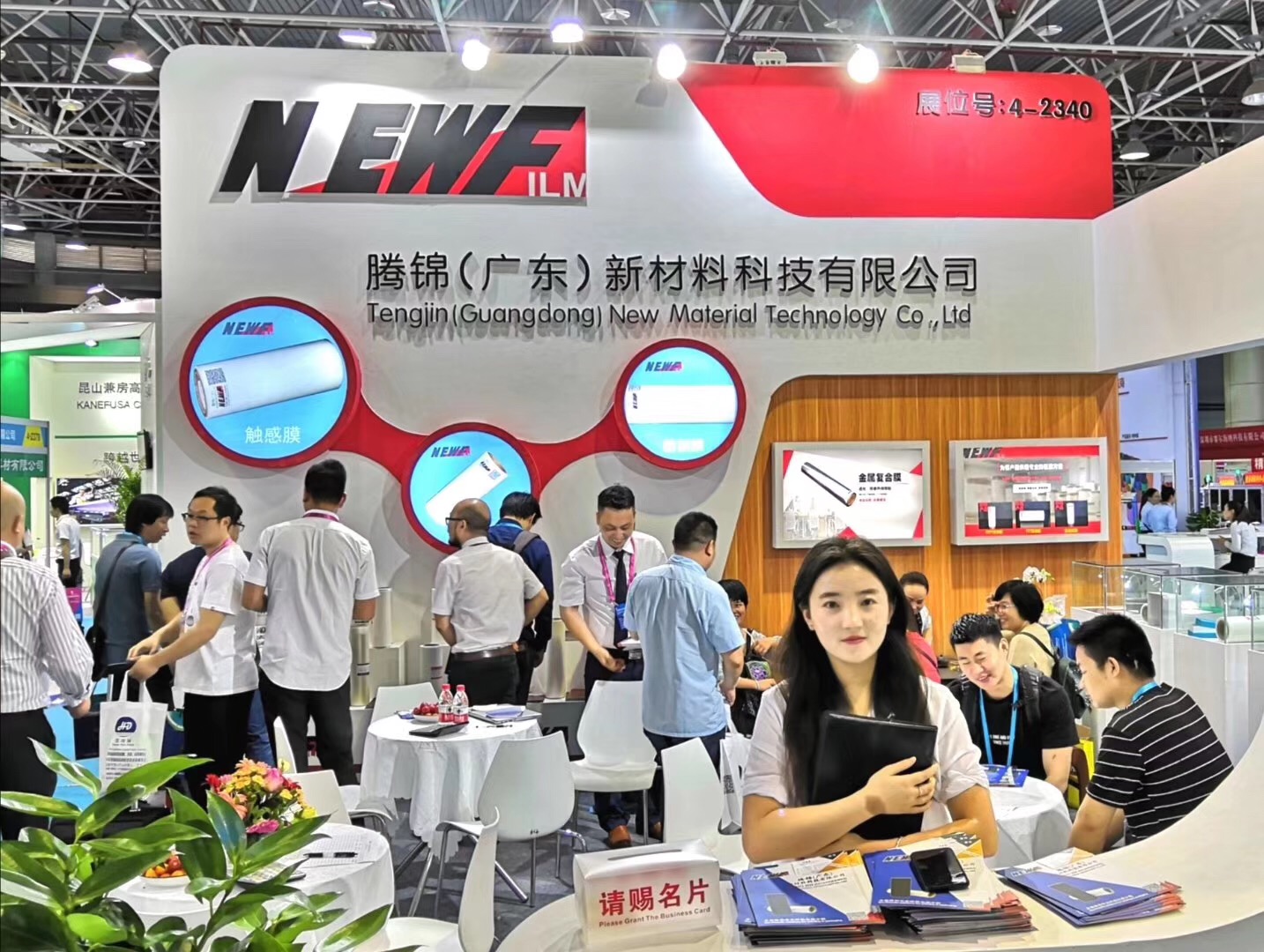 Unknowingly, the fourth (Guangdong) International Printing Technology Exhibition of 2019 has been successfully concluded. From April 9 to April 13, five days from the day when the exhibition began to be laid out to the last moment of the exhibition, we can not only give customers the most comprehensive solution in time, but also give details to every small detail of the product layout on the spot. We have dedicated ourselves to Tengjin. Note and enthusiasm, at the same time, thankfully, our products have been unanimously recognized and loved by many customers. This will be our greatest support and affirmation for Tengjin!
In this exhibition, we interpreted the true meaning of "environmental protection solutions for printing and packaging" to customers from two aspects.
A) Lamination Film solutions
Our lamination precoated films, just like our Soft touch, Anti Scuff, Anti Finger Print, Frosted, Wire Drawing and Ultra Bonding Digital, etc., showed to our clients excellent performances.
During this exhibition, we launched full range of luxury boxes made by our high quality lamination films which are very interested in by all the brands, designers and manufacturers, etc.. We have full range of solutions to help you to work out your packaging production in Dongguan of Canton.
Tengjin has more than 13 years of film production experience. As an environment-oriented company, we cooperate with luxury brands in food, cosmetics, toys and electronic products industries to provide high-quality BOPP, PET and CPP for Europe, South America, Southeast Asia and Middle East countries. We offer our customers the most professional Film-covering solutions, quality-oriented and never compromise. This is Tengjin's commitment to customers.
Through this exhibition, not only let us have a deeper understanding of the industry in the exchange, we are very confident to provide more professional and high-quality products and services for more customers, but also more importantly, this exhibition will enable us to meet hundreds of domestic and foreign customers interested in our products, and win hundreds of potential customers for our company. Customer recognition and love is our greatest affirmation and support, and will also be our greatest driving force for Tengjin to move forward! This exhibition will benefit us a lot. Thank you again for your support to Tengjin.
Time changes, although the exhibition is over, but we will not forget the beginning and move forward!